Specialty Cut Flowers
I come from a long line of gardeners, artists, and master craftsman. Each one choosing to create and celebrate beauty in a unique way. I chose flowers or maybe they chose me, either way here I am: growing the most beautiful flowers I can throughout the year. Spring begins with ranunculus, anemones, and tulips which fade into snapdragons and sweet peas as the weather warms. Foxglove welcomes the coming of summer and is joined by celosia, scabiosa, and lisianthus. Fall brings the queen herself, dahlia! Bloom after bloom, I just can't get enough! I hope you can't either and keep coming back for more!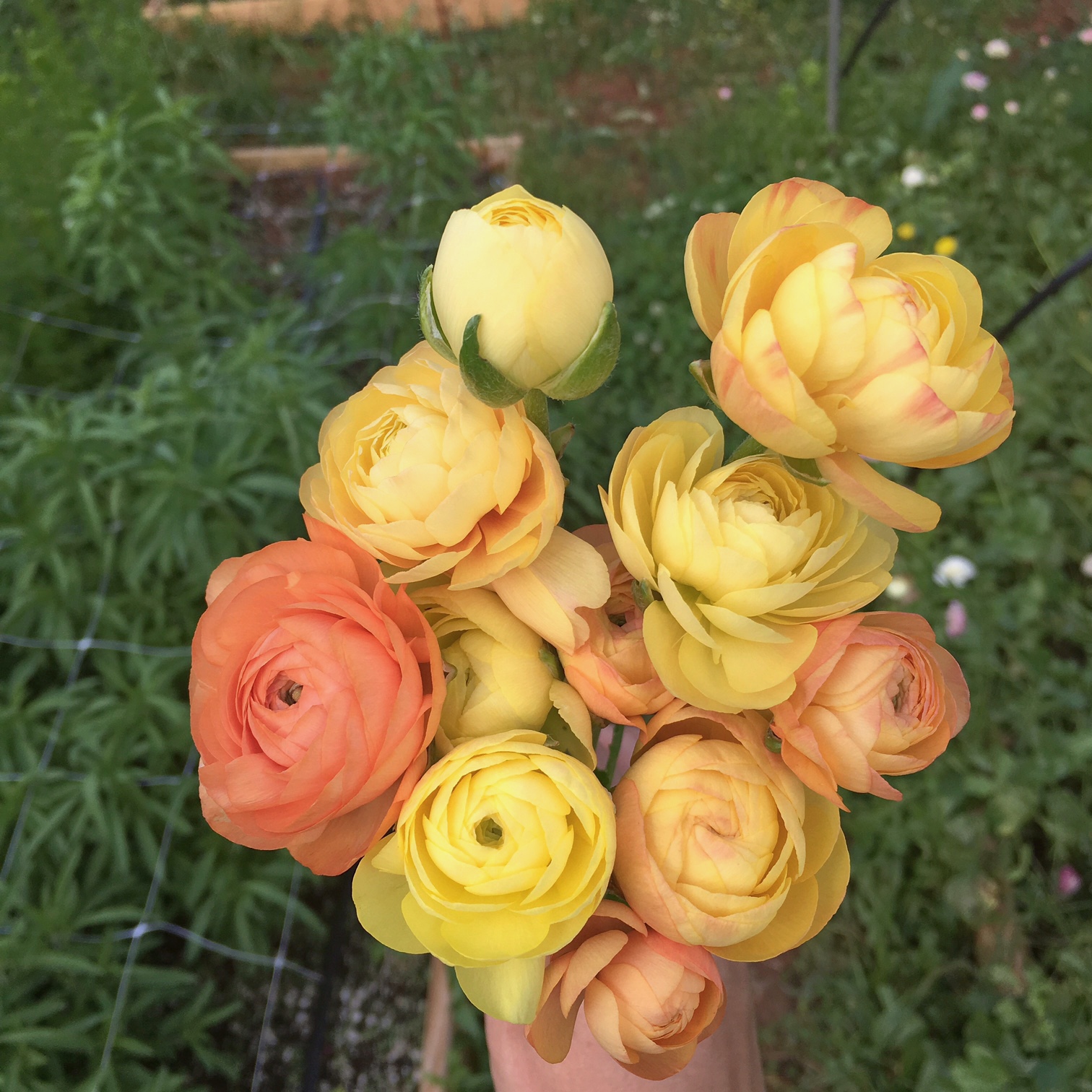 Fraylick Farm offers wholesale blooms to local florists and event planners. We service Greenville, SC and the surrounding areas. If you are interested in being on our delivery route, please contact us today! Our season begins in March. For specifics on buying from us, take a read here.
We also offer workshops in Spring and Fall. Sign up for our newsletter below and be the first to know about new workshop dates. You can often find our flowers every weekend at our local creperie, Tandem Creperie and Coffeehouse, in Travelers Rest, follow our instagram for the most up to date info on when flowers are available.